Making the decision to begin counselling or therapy can feel like a big step but one that I believe is worth taking.  It is an opportunity to feel supported, to talk about whatever you choose, in a non-judgemental and confidential space. Counselling and therapy can help you make sense of your situation enabling you to move forward with more clarity, confidence and certainty. It is a time to focus on you, to think about your needs and what you want from life. There are many different reasons people come for counselling or therapy – grief, loss, relationship difficulties, depression, addiction, anxiety, feelings of self-doubt, fear, shame, feeling lost, disconnected, confused or frustrated. All of these issues can affect your ability to cope with life and your confidence in your ability to cope.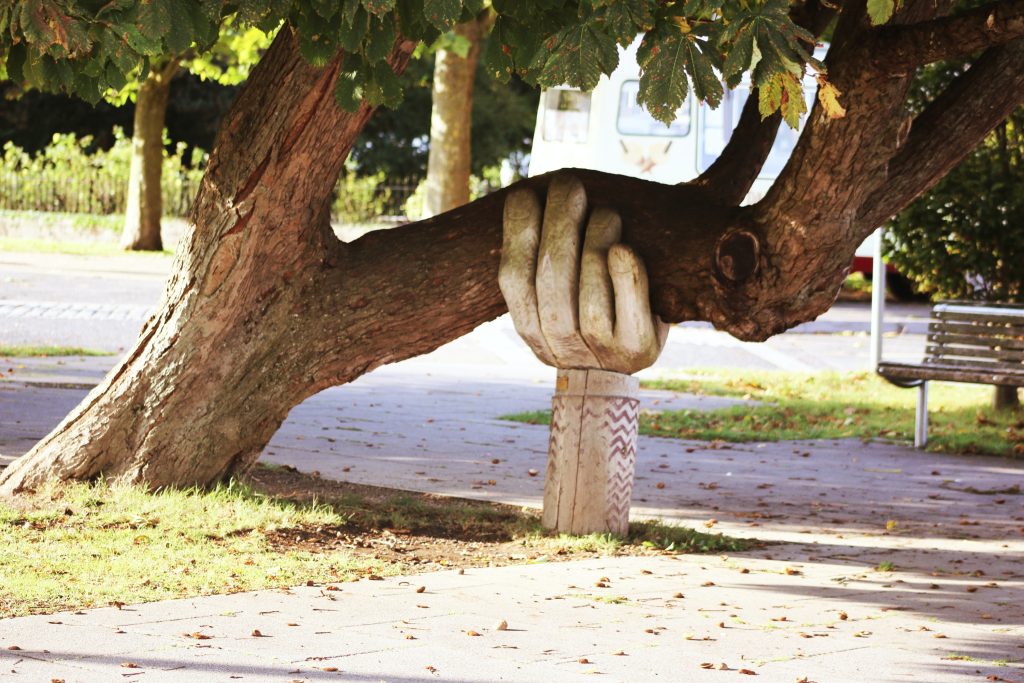 How Counselling or Therapy Can Help
Counselling and therapy can support you in making meaningful changes in many aspects of your life and help you reach a better understanding of yourself. Over time, difficult, confusing and painful emotions and feelings can be expressed, felt and worked through together.
Counselling and therapy can also help you find clarity in making difficult decisions, improve the quality of your relationship with yourself and your relationships with others. 
You and Your Counsellor or Therapist
Integral to counselling and therapy is the relationship between you and your counsellor or therapist.  For counselling or therapy to be effective it requires mutual engagement and commitment from you both. 
Working together, issues can be explored and over time trust and understanding can be built.
Counselling or Therapy
The terms counselling and therapy can be used interchangeably, however counselling can also be considered as shorter term work where the focus is on one or two specific issues that you are struggling with now. Therapy can be understood as longer term work that involves a more in depth exploration of yourself and the issues you are bringing.
I am able to work in either way you choose and your decision of what you need might also change along the way.

I am an experienced qualified psychodynamic counsellor and therapist. I will offer you a supportive and confidential environment where all that you bring will be listened to, thought about and valued.  Working psychodynamically means that I believe our present feelings, emotions and thinking are influenced by our early relationships with our parents or carers and from our childhood experiences.  These experiences shape the way we are as adults. I will reflect and think about your past  experiences, together with your presenting issues, with the aim of helping you make better sense of your life and the situation you are struggling with. The pace of how we work is directed by you and I hope to help you move towards a place where change feels possible.
Where  I work
I work from my therapy room situated a few minutes from the centre of St Albans in AL1. There is a free small car park at the front of the building and free parking on the streets nearby.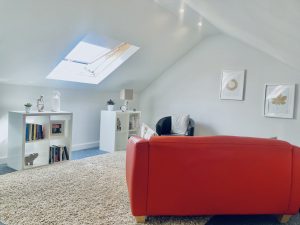 I also work from a therapy space in Luton LU1 with free street parking.
Both rooms are accessible by public transport.
I can also offer sessions via zoom or on the telephone.
What else I do
In addition to my private practice I am a clinical manager at a charitable organisation that provides counselling to all communities. I also work as a counsellor in an NHS setting.
Previous experience
I have provided counselling for a charity supporting women experiencing domestic abuse and a bereavement branch of a charity supporting men and women.
Prior to my career as a psychodynamic counsellor and therapist I spent several years working with diverse communities within the public sector in London. My interest in human behaviour and why we are the way we are started from a young age which is why I chose a BSc (Hons) in Psychology.  This lifelong interest and curiosity has guided my career.
I have experience of working with clients from diverse cultural backgrounds and emergency service workers.
Qualifications
BSc (Hons) Degree in Psychology – Plymouth University
Advanced Diploma in Psychodynamic Counselling  -The Counselling Foundation, St Albans
Diploma in Psychodynamic Counselling – The Counselling Foundation, St Albans
Certificate in Psychodynamic Counselling – The Counselling Foundation, St Albans
I am a registered member of the BACP (British Association of Counselling & Psychotherapy). I work in accordance with their Code of Ethics and Standards of Good Practice. I have enhanced DBS clearance and professional indemnity insurance. I am committed to my continuing professional development as a psychodynamic counsellor and therapist, regularly attending training seminars to ensure my knowledge and practice continues to grow and develop.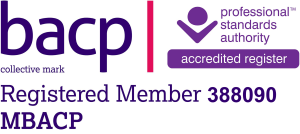 I Can Help With A Wide Range of Issues
We can work together with whatever you choose to bring.
Depression
Anxiety
Stress
Grief
Loss
Addiction
Self-Harm
Anger
Childless not by choice
Gender Dysphoria
Gender Identity
Sexuality
Self-Esteem
Abuse – Physical & Emotional
Anger
Trauma
Relationship issues
AND MORE….
Therapy can also help with your growth and development, as well as your potential as an individual.
Our initial conversation can take place on the telephone or via zoom.
This will be an opportunity for you
to tell me what has brought you to seek counselling or therapy at this time
for you to find out whether you think counselling or therapy is for you
 for you to think about whether you would like to work with me
Our initial  conversation will also help me to decide if I am able to work with you. If I think that someone else or something else is more suitable for you at this current time then I will let you know.
If you decide that you would like to work with me, we will agree to a mutually suitable time and day each week. The sessions will then take place at the same time and day each week which provides an environment of consistency. The sessions will last for 50 minutes.  My fee is £60 for each 50 minute session.
How to get in touch
Please either use the form below
or email me at rebecca@rebeccanooriantherapy.co.uk
or call me on 07934 138569. Please leave a message if I am unable to answer
I will always aim to respond to your message within 24 hours.